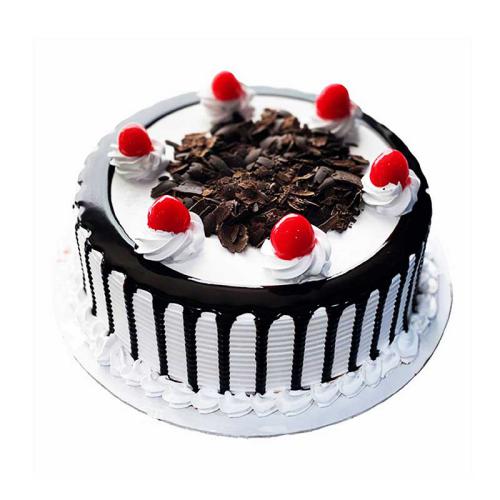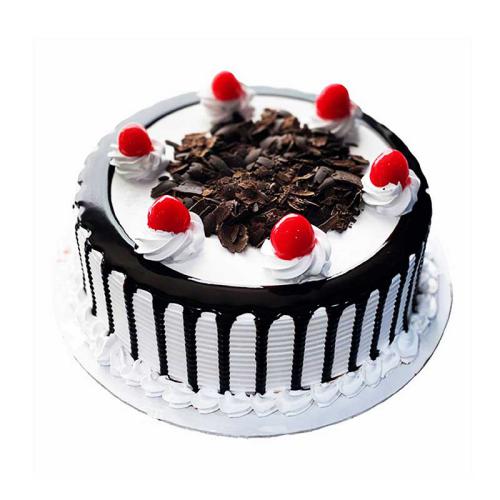 Note :
Design of cake may differ from the image of the product shown.
Icing of the cake may also vary as per the creativity of the chef as each expert has their own way of representation.
Toppings of fruits will be as per the availability of fruits according to the season.
Homemade Best Wishes Black Forest Cake
Highlights:
Cake Flavor: Black Forest Cake
Type of cream: Chocolate
Type of Bread: Chocolate
Serves: 10-12 people
Shape: Round, Heart, square
Shape: Heart, & square
Weight: 1 kg to 5 kg.
Filling in Layers: Cream & flavor
Toppings:
Delivery Information
We have a variety of chefs with unique baking techniques. Every single cake that you receive will be distinctly handcrafted. Unlike in factories with automated machines, real people are involved in this process hence the design and shape might slightly mismatch from the description.
Since our business is contingent upon you, the respected customers, and the vendors, the delivery time will depend on the place you stay and the availability of ingredients.
Since our cakes are completely organic and nature decays, we will be attempted only once and will not be directed to any other address. To get the best, a little caution is a must.
We never compromise on quality and the user experience; hence the cake will be hand-delivered.
Although we always try to deliver you the exact product you have ordered, sometimes, due to temporary or regional unavailability concerns, the product might have an occasional substitution of the design and/or the flavors.
If it is your birthday or maybe your special day with someone, we understand the importance of an event. We provide you with a candle and a knife so that the special moment remains memorable throughout.
Care Instructions
To get the most out of your cake, refrigerate it. If you want to keep that beautiful icing intact, then keep it in an air-conditioned environment.
It should not be exposed to heat while serving, and keeping it at room temperature is the perfect procedure to be followed.
If you have one of the beauties with that beautiful icing, then cutting it with a notched knife is the best way to go.